Financial Information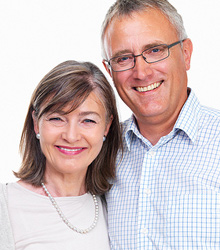 Dr. Kevin Stoller and Dr. Scott Stoller want to make payments convenient!
Please prepare to pay for your treatment at the time of your visit. If you have dental insurance questions or would like information about financing and payment options, read the following information. Then call our Greenville dental office to discuss your unique situation. At Carolina Dental Group, we'll help you find the payment options that work for your budget.
Insurance
As a courtesy, we will complete your insurance claim forms and file them electronically for prompt reimbursement. We will do our best to optimize your benefits.
We are providers for the following insurance carriers:
Cigna
Delta Dental Premier
United Health Care
Blue Cross / Blue Shield of South Carolina
Fees
We share your concern about the increasing cost of dental care. Our fees are the usual and customary charges for this area. If you have questions regarding our fees, we will be happy to discuss them with you. We feel our fees are reasonable for the quality of services we provide. Billing is expensive, hence payment is requested for office procedures at the time service is rendered. This policy helps us keep costs reasonable. Please speak to our financial coordinator if you have extenuating circumstances that might preclude this arrangement.
Payments
We offer payment options because dental insurance does not usually cover the full cost of dental work. We do not want the parameters of your dental insurance to keep you from getting the dental work you need or desire.
We accept all major credit cards and offer three-, six-, and 12-month, interest-free financing, including revolving lines of credit through and CareCredit.
Many times your insurance reimbursement will arrive before you ever get a statement from CareCredit or your credit card company.
Please call our financial coordinator for more information.
Our practice accepts most major credit cards and insurance plans; plus, we offer affordable third-party financing options through CareCredit. With third-party financing, you can:
Start treatment immediately
Enjoy low monthly payments
Finance up to 100% of the treatment cost
Choose between several payment options
Pay no costs up front
Pay no annual fees
Please let us know if you have any questions about your insurance coverage or payment options, and let us know how we can help to make your entire dental experience a pleasant one.